Concertina v0.7.0 case parts, painted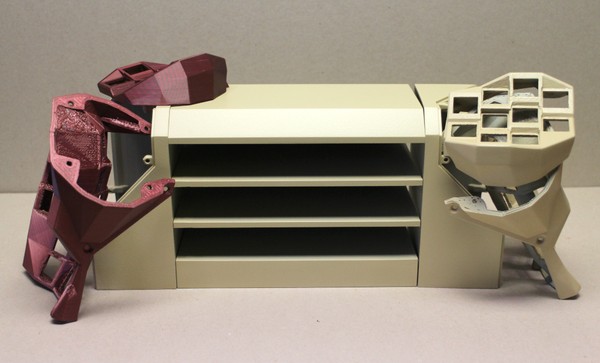 The parts for a Concertina case, with grey exteriors painted and varnished. The burgundy parts are not painted. The paint is two different Vallejo acrylics, both named "Bone White", applied by airbrush:
72.034 on the right-hand main body.
72.734 on the central housing and bookends.
As the identical names imply, these are similar shades of beige. Alternating them like this was a consequence of an equipment malfunction and a tight schedule, rather than artistic intention. The intention was to get a single shade of beige vaguely appropriate to this time capsule of 1990s hackathons.