Concertina v0.7.0, printed parts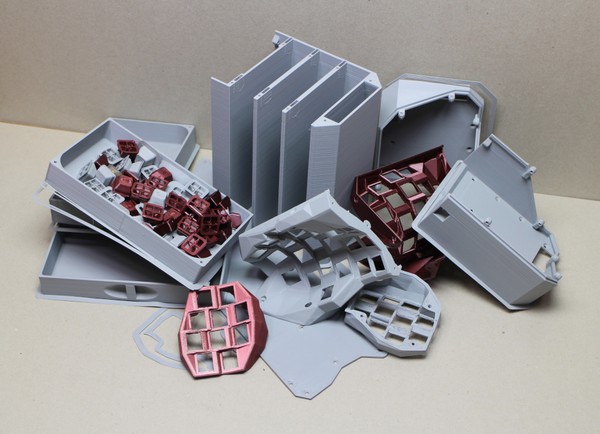 All the parts for a Concertina, including keycaps and assortment drawers. Uncleaned and unpainted.
The grey parts are add:north X-PLA and the burgundy parts add:north "Red Metallic" Amphora. You can barely see the first layer of the bottom plate in this picture but it's the last bit of some brown Renkforce PLA spliced onto the grey.