Star Trek ratings progression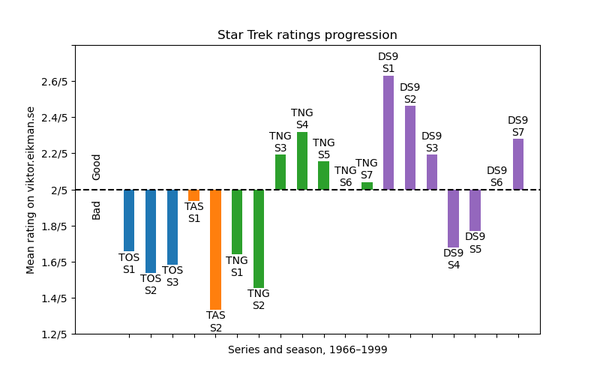 My own ratings of each season of Star Trek (1966), Star Trek: The Animated Series (1973), Star Trek: The Next Generation (1987) and Star Trek: Deep Space Nine (1993).
As in all reviews on this site, the scale goes from 1 (bad) to 5 (genius).
Plotted with matplotlib.