Painting Great Cthulhu
This is the fifth faction I painted for Cthulhu Wars: The middle child, at the sweet spot between project fatigue and learning the appropriate style and technique for the game.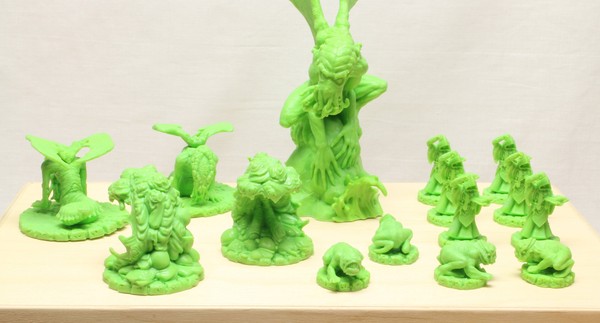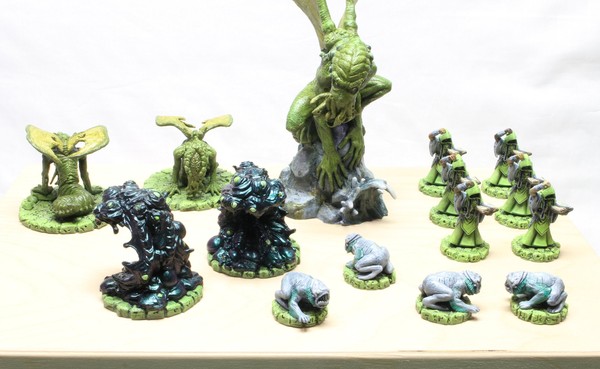 The faction colour is VGC 72.032 "Escorpena Green", typically applied with Citadel/GW Contrast Medium. I highlighted it with 72.033 "Livery Green".
Acolytes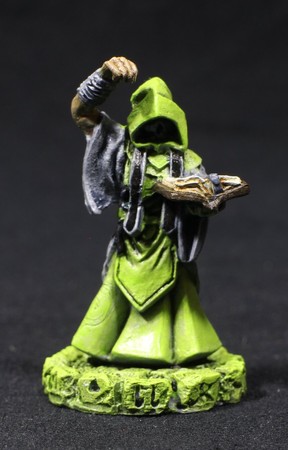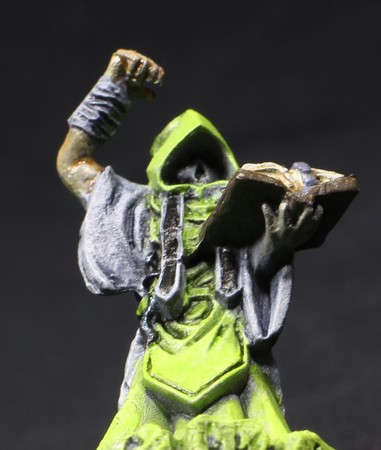 The krises are some unearthly material. The masks are grey.
Deep Ones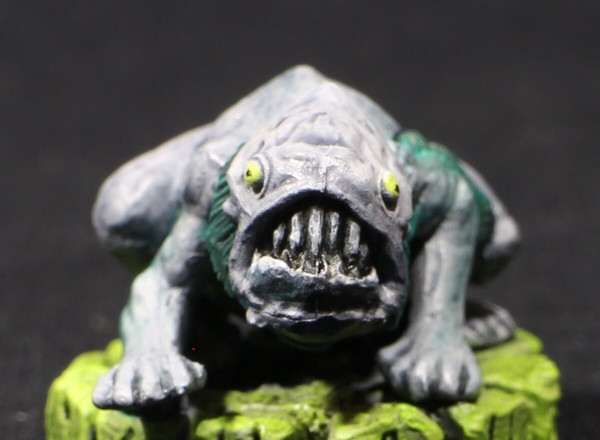 The turqoise on the fins of the Deep Ones is VGC 72.027 "Scurvy Green". The blue-grey on their skin is Warcolours Transparent Blue Grey.
Shoggoths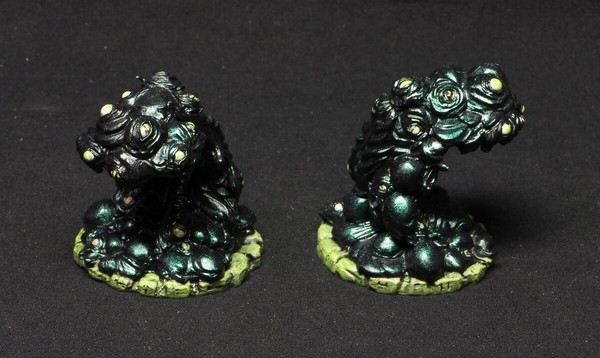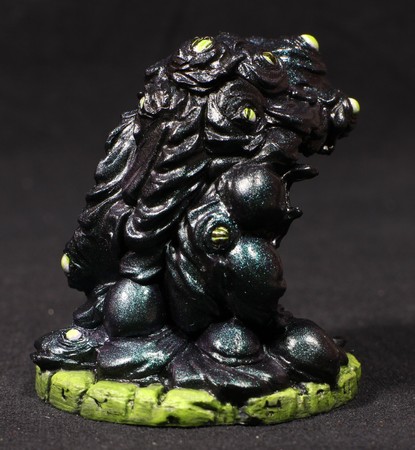 The glittering main bodies are Green Stuff World Borealis Green, a colour-shifting paint. I applied it by airbrush over black, to meet Lovecraft's description of shoggoths as "iridescent black" in At the Mountains of Madness (1936). The eyes are painted to reinforce kinship with the Protoshoggoths of the Tcho-Tcho.
Starspawn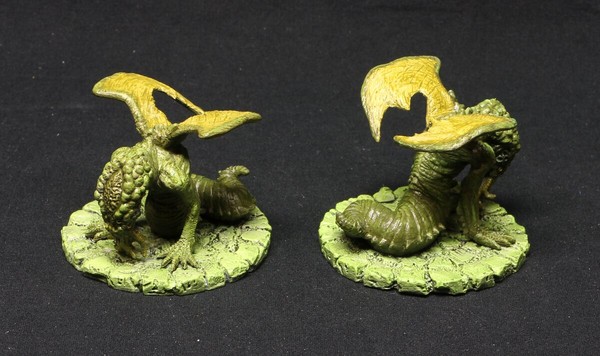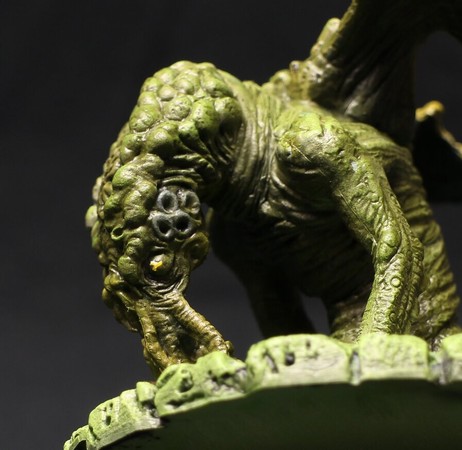 I painted the Starspawn in the same scheme as Cthulhu because they're literally the same species in the Mythos. Standard preshading with neutral greys and white. Drybrushing with Escorpena for colour under the next coat. The dark yellow-green base colour is VGC 72.067 "Cayman Green", with Contrast Medium. The wings, tentacles and other softer-looking parts are a single thin coat of VMC 70.881 "Yellow Green". The barnacle-like tubes on the sides of the heads and on Cthulhu's back and the surrounding skin are various blue-greys. I mixed in Livery Green for the final highlight. The eyes are VGC 72.006 "Sun Yellow" on white.
Cthulhu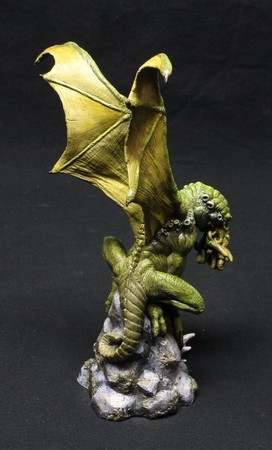 The turqoise in the wave crashing on Cthulhu's rock is Scurvy Green. The rock itself is Transparent Blue Grey, also shared with the Deep Ones.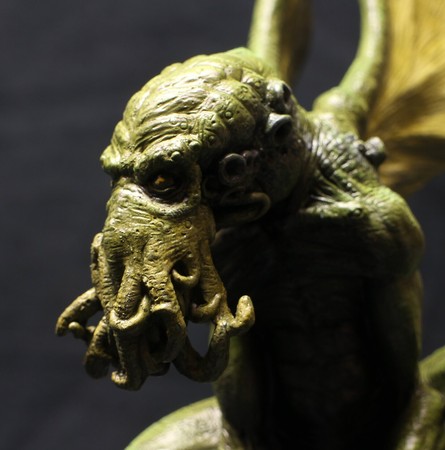 Richard Luong states in the concept art book that Cthulhu's body is "covered in barnacles" but, knowing that, I have reinterpreted the structures to be parts of the body.
Retrospective
I am satisfied with my paint job on this faction, but painting it was not a lot of fun. I think the models were mostly sculpted before the other factions. They're a little below average. Even Cthulhu, which looks the best of the lot, got an alternative sculpt in a subsequent Kickstarter for the game: "Dire Cthulhu".