Painting Opener of the Way
This is the seventh faction I painted for Cthulhu Wars.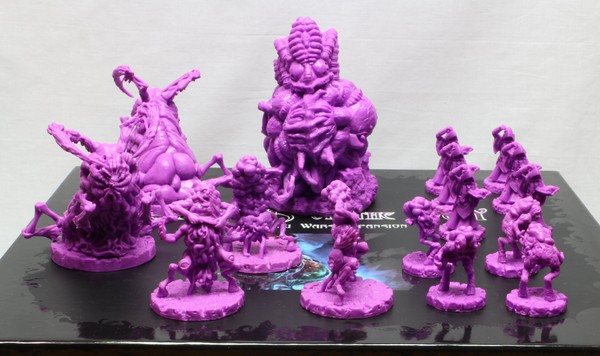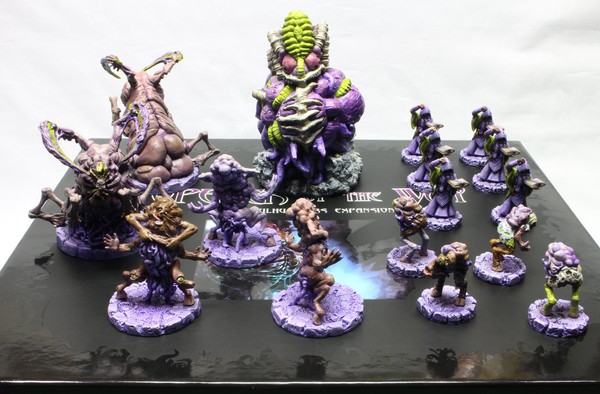 The faction colour is VGC Ink 72.087 "Violet". This is colder and darker than the bare plastic's fuchsia. It's less like the original faction colour than any of the other nine. That was a deliberate choice I made to create more contrast against the Tcho-Tcho, who are redder than their plastic, and Black Goat, who are more purple than their plastic. Some parts of the figures, but not the bases, got a skintone glaze underneath the faction-colour wash to bring it closer to the colour of the bare plastic.
The contrast colour is VMC 70.827 "Lime Green". This is a warmer green than Great Cthulhu's faction colour, but similarly light. I shaded it with a Les Bursley mixture of VGC Ink 72.090 "Black Green" and VGC yellow ink.
All the figures represent developments from ethnically varied cultists, so the palette is the same for all of them, with variegation on each sculpt. Some skin colours are natural but others include Army Painter "Mutant Hue" or VGC 72.035 "Dead Flesh". Each step toward the Great Old One gets progressively heavier washes of the faction colour. Final highlighting of skin was done with VGC 72.148 "Heavy Warmgrey", while bases were drybrushed with a mix of the faction-colour ink into white acrylic.
Acolytes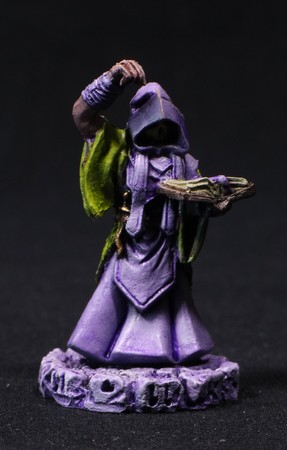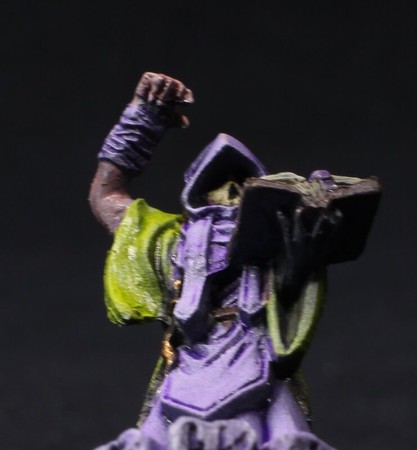 The daggers are bronze and the masks are bone.
Mutants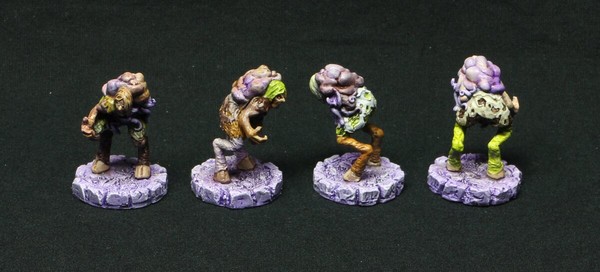 I played around with the placement of the limited palette on these.
Abominations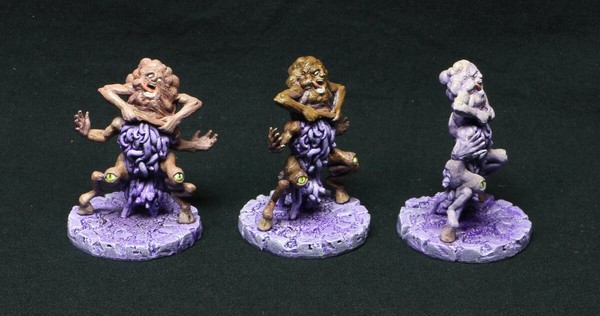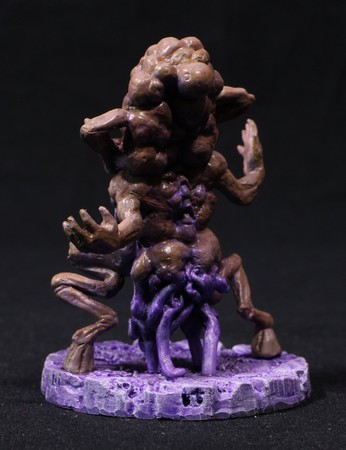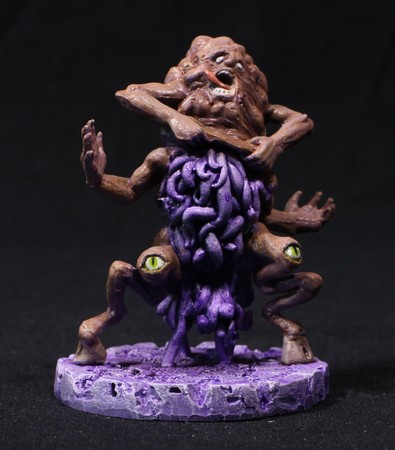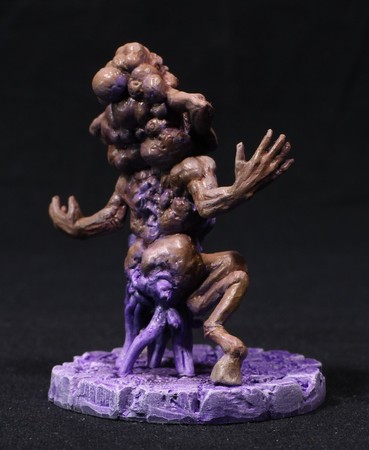 I like this sculpt. I made the pupils tiny for extra madness.
Spawn of Yog-Sothoth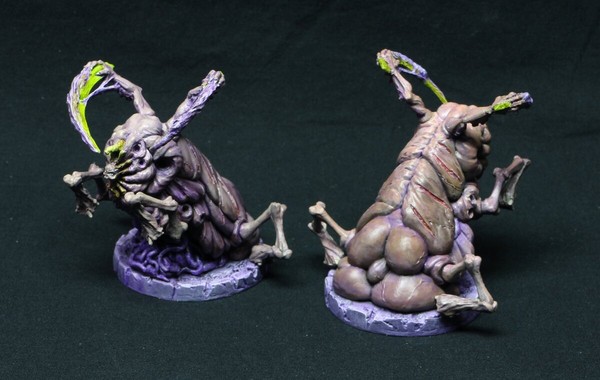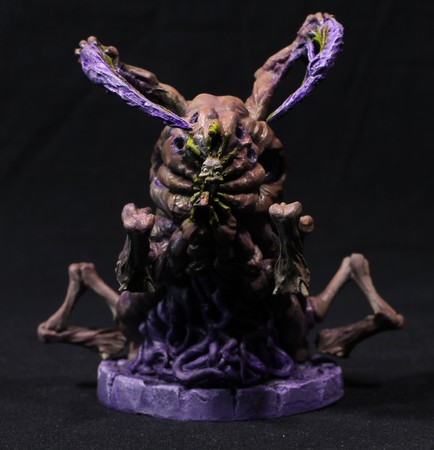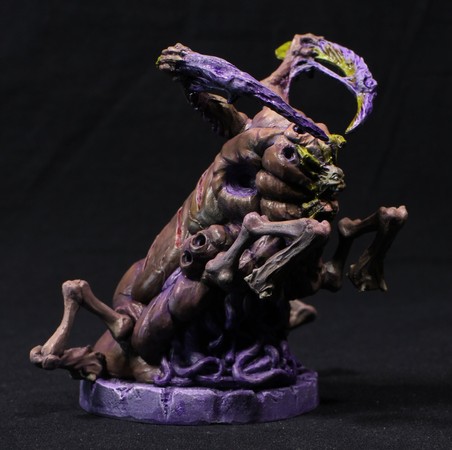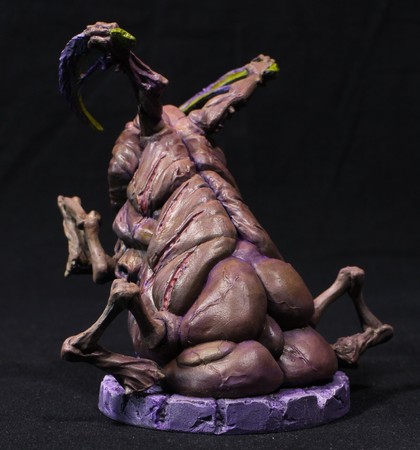 Another good model, but goofy.
Yog-Sothoth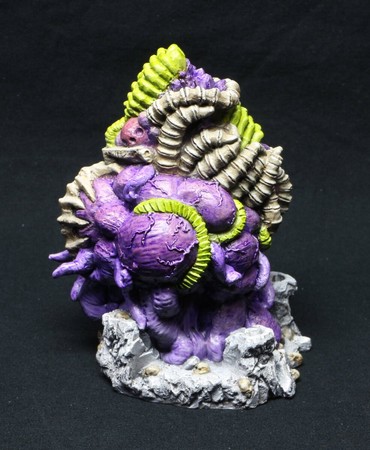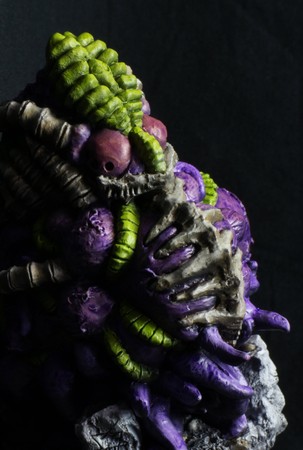 There are lots of interpretations of the anatomy of this model among painters. I took an easy path: Highly contrasting colours and some bone to match the skulls on the base.
Retrospective
Although the choice of faction colour was deliberate, I am still tempted to repaint all of the bases in fuchsia at some point.