Concertina v0.6.0 routing length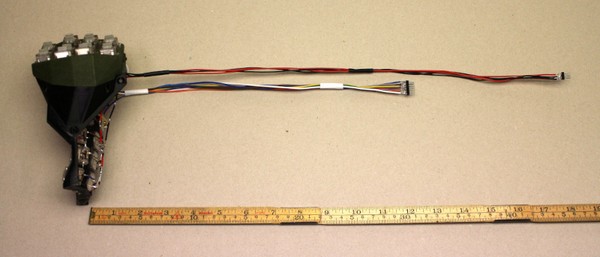 The last stage of wiring up the left-hand key clusters. The larger bundle of wires has an appropriate length of about 30 cm away from the subassembly body. The smaller bundle is usable, but longer than the optimum.
See Concertina v0.7.0 routing length for a better picture where both bundles have an appropriate length.