Concertina v0.6.0 build guide
This article describes how to produce a Concertina keyboard.
Project documentation on GitHub describes how to generate STL files for the Concertina. Here, it's assumed you have already run make concertina_64key to produce a full set of STL for the bundled design, without any customization.
This guide is currently limited to advice on printing the parts.
Printing: Orientation and slicer settings
The following advice assumes a PLA-like material and adequate cooling on an FDM printer.
Where nothing else is indicated, print one physical instance of each named file. One file, preview-keycap-clusters.stl, is not printed.
I recommend gyroid infill of at least 15% for a production print.
Main body
Files:
left-hand-body-main.stl
right-hand-body-main.stl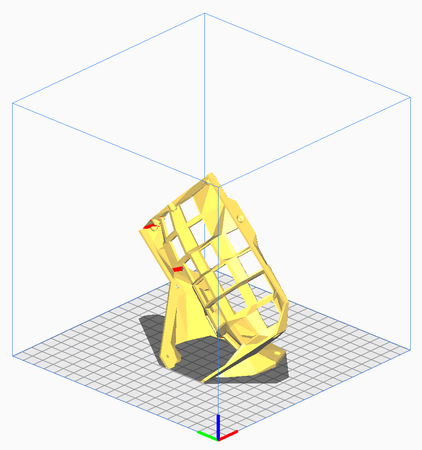 The main body, mirrored for each side, is designed to print standing on a flange, as shown here. This way, no support should be required.
Thumb cluster
Files:
left-hand-body-thumb-cluster.stl
right-hand-body-thumb-cluster.stl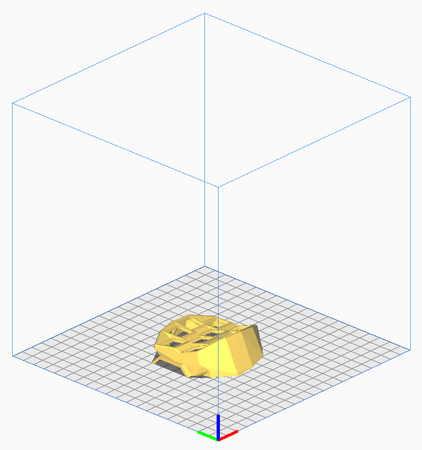 The thumb cluster is designed to sit flat on the reverse side of the flange. Support is required.
In assembly, three screws will connect the main body to the thumb cluster at the flange. If you're using as little material as possible, target the two screw holes at the taller side of the thumb cluster in your slicer and make sure their interior wall thickness is at least 1.5 mm, or else tapping the holes and firmly mounting the screws will be difficult.
Bottom plate
An FDM printer is not the optimal tool for this part. Consider CNC milling or laser cutting bottom plates joined up to make a single body in a dense material.
Files:
left-hand-bottom-plate-case.stl
right-hand-bottom-plate-case.stl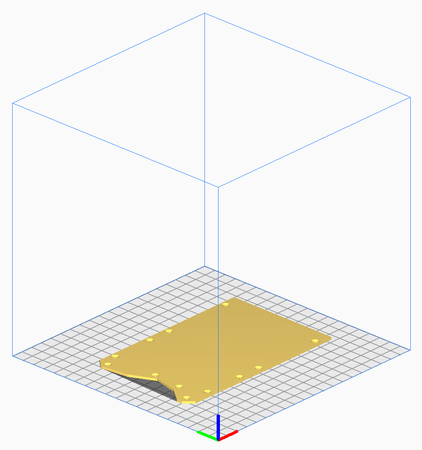 If you do print it, the conical screw holes should widen from the printer's base plate. For best results, consider gradual grid infill (rather than gyroid) and apply ironing for a smooth top surface.
Central housing
Files: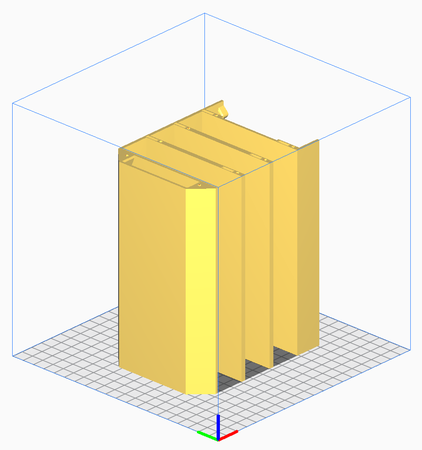 As the name implies, there is only one central housing. It is designed to stand on its short end. Support is not required.
This part prints with threaded screw holes and magnet bosses. I recommend a quick test print of one of the areas examined in detail here, so you can check the fit.
Bookend
Files:
body-left-hand-bookend.stl
body-right-hand-bookend.stl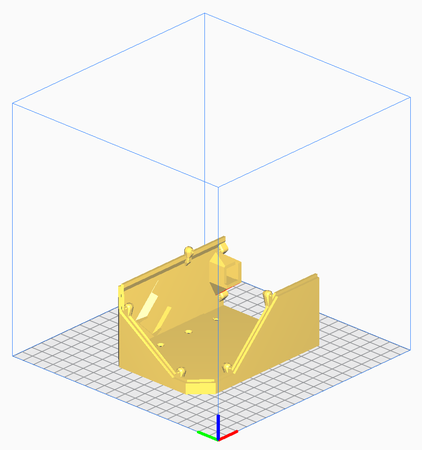 The right-hand bookend accommodates a USB port and MCU. The left-hand bookend does not. Both are designed to print with the same footprint as the rear housing.
There's a sensitive area on the upper lip of the USB port where I've had filament landing less than perfectly. If you have PVA filament, you might want to use it there, otherwise I say don't bother with support.
You can get away with zero top layers. None of them would be visible from the outside, they don't do much for stability, and you may get a marginally better fit against the main body without them.
Keys
Files:
keycap-default.stl
keycap-minimal-tall.stl
Skip these for now. More advanced versions, with legends, will be available through dmote-keycap.