Concertina v0.7.0 assembly, closing the case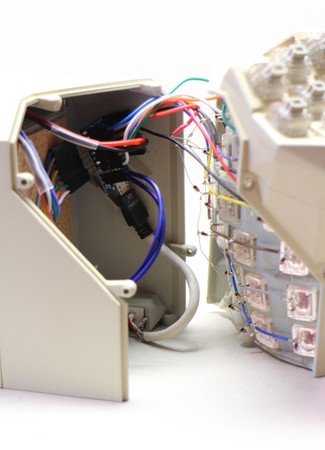 A stage in the assembly of a Concertina v0.7.0. Apart from driving in the last few screws, this is the final stage in building the keyboard case with all its contents, as distinct from the assortment drawers and keycaps that go in still later.
This stage follows this one and shows all wires connected to the MCU, which is being forced into the rear upper corner by the pressure of all the solid-core wires.