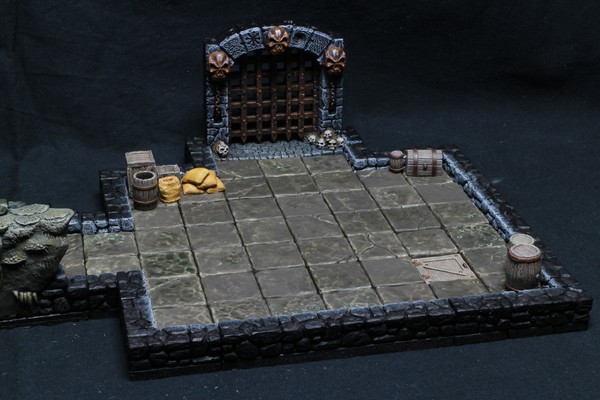 HA fieldstone dungeon parts with some additional accessories (Reaper Bones: two of the barrels, the crates). The floor is done almost entirely with a single paint over bare white plaster. That paint is:
1 part W&N Flow Improver.
5 parts VMC Matt Acrylic Medium.
20 parts VMC US Olive Drab.
30-35 parts water, with more added in the application.
Being thin and vinyl-based, with little added medium in this version, the paint underbinds and must be varnished, which hadn't happened when these pictures were taken. Applying the varnish with sufficient brutality adds a kind of highlight, by stripping away a little paint.