Painting Ancients
The Ancients are the first faction I painted for Cthulhu Wars. It's also the least ambitious.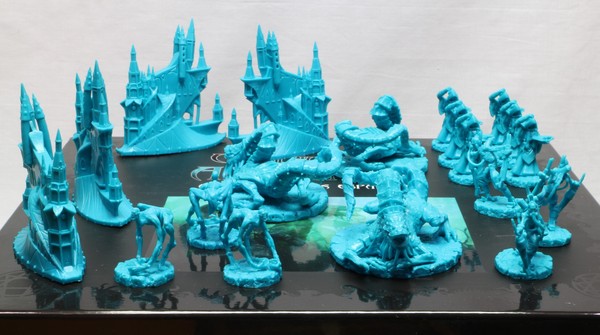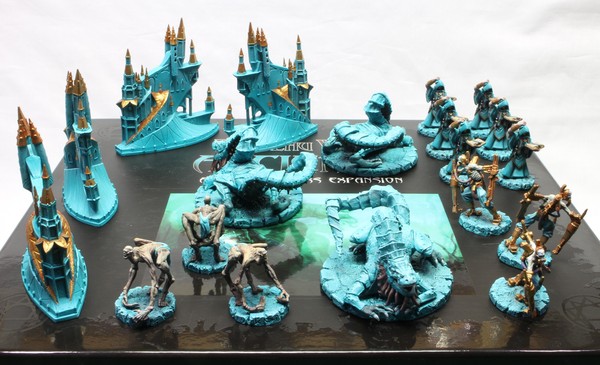 The teal-to-turquoise faction colour is VMC 70.808 "Blue Green". All the gold is VMA 71.066 "Gold" over a basecoat of VMC 70.829 "Amaranth Red".
Acolytes

The first nine factions of the game all start with six Acolytes on the board and no other units. Therefore, when I painted the faction, I didn't start with the Acolytes. I painted all the Structures, Monsters, Terrors and Great Old Ones of the Ancients, the Tcho-Tcho and Crawling Chaos before I painted the the Acolytes of all three factions, and then I did it all in one batch. I knew I had to make all of the game's Acolytes look good together. For the six remaining factions after that, I painted the Acolytes with the faction's other figures.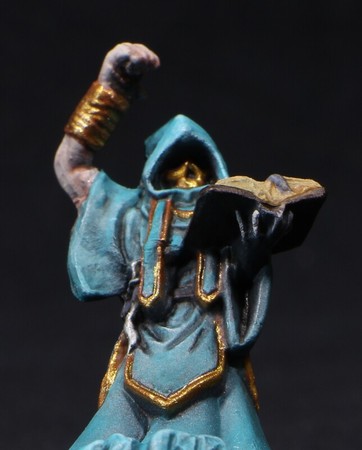 The krises are steel but the masks and trim are gold.
Reanimated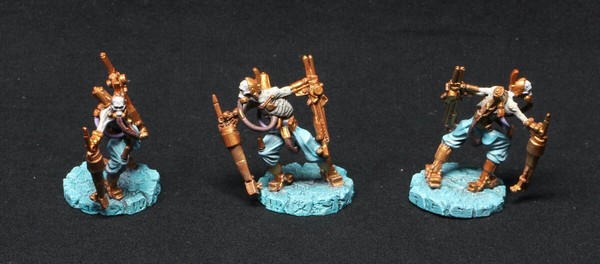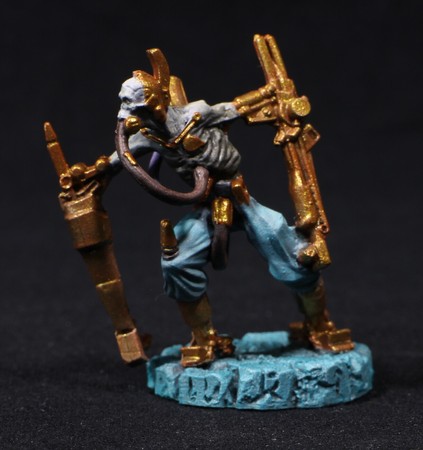 The gold looks more aged on the Reanimated. I like that; it makes them look less like dieselpunk zombie labour and more alien.
Unmen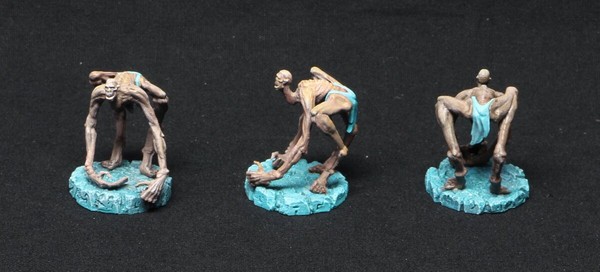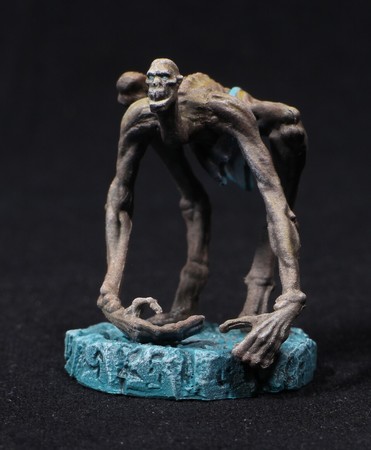 I intended for the Unmen to be ghostly, as Lovecraft describes them. There's not much definition to them, but I like the subtle dustiness of the drybrushed highlights.
Yothans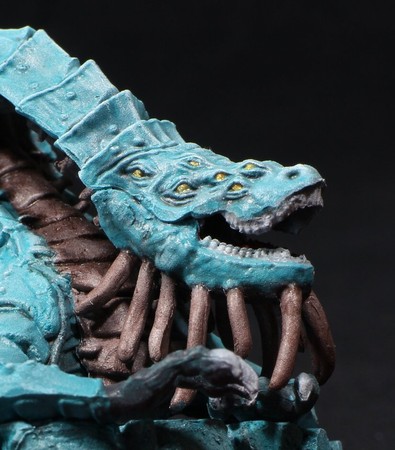 Yoth in the story is red-litten, hence the reddish-brown contrast colour.
Cathedrals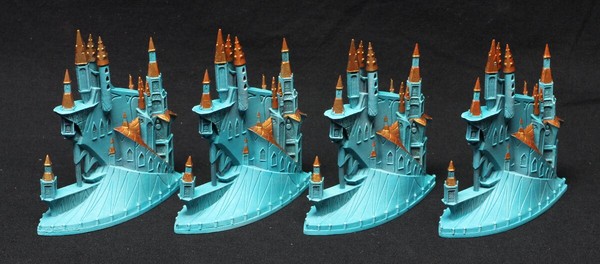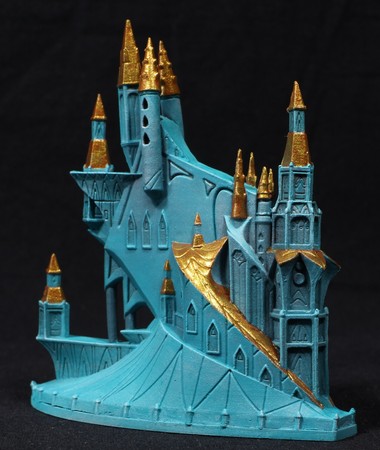 The Cathedrals were inspired by the golden city of Tsath from "The Mound" (1930).
Retrospective
In my own collection, this faction now stands out because it looks more homogeneous than the others. If I were to do it again, I would use a turquoise ink for deeper contrast and depth of colour, and I would have used dirtier rust-like colours on the Reanimated and the Yothans. I would probably have tried to liven up the Cathedrals, too.