Acolyte on Gate, GOO and Monster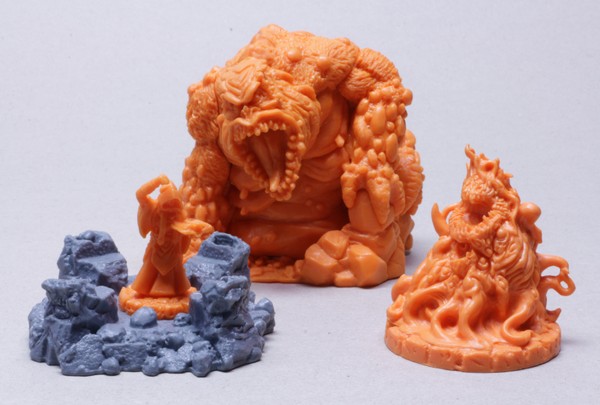 Basic types of models in Cthulhu Wars. From left to right, a generic Acolyte who is controlling a Gate (grey), then a Great Old One (Tsathoggua) and a Monster (Formless Spawn).
In Swedish:
Basala figurtyper i Cthulhukrig. Från vänster till höger en akolut av standardmodell som kontrollerar en Port (grå), därefter ett vidunder (Tsathoggua) och ett monster (Oformligt yngel).